New Quay is an ideal base for exploring the west coast of Clare, Galway or the Aran Islands.
Below are some of the attractions located nearby.
Located just a few minutes from Heron Cottage, Linnane's Lobster Bar is an ideal setting to enjoy fresh seafood and your favourite tipple overlooking the pier where your dinner is brought ashore. Enjoy the craic and chat with the locals in front of the warm fire with live music most weekends.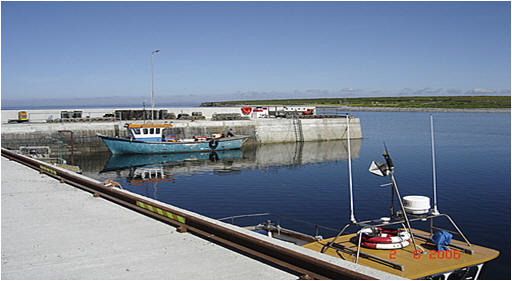 Russell Gallery is a local gallery dedicated to exhibiting fine Irish produced art where one can purchase a treasured memory of their time in New Quay. Also available are fine Italian Wines and olive oil.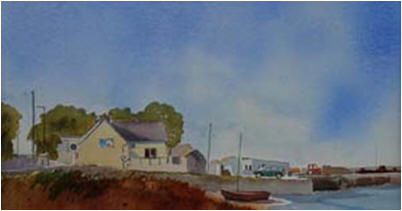 The Flaggy Shore is a very popular walking area where Burren stone is polished and buffed by the sea and given a special sheen by the setting sun.

Dunguaire Castle located in nearby Kinvarra offers the opportunity to see into the lifestyle of a bygone era as far back as 1520. Why not take a tour or enjoy an evening of song, music, dance and storytelling with a banquet available between April & October.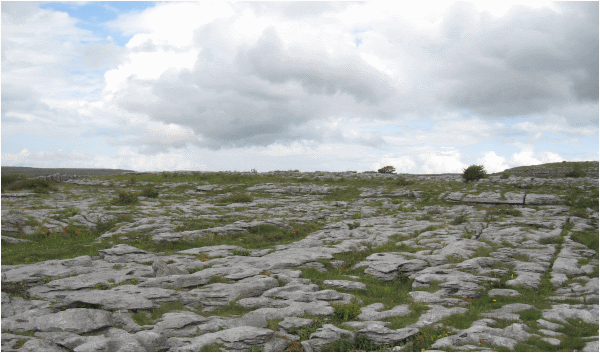 Burren National Park offers breathtaking scenery with various walking treks exploring the rugged landscape and unique flora and fauna. Various walking clubs are available to provide guided walks.
West Clare is famous for it's beautiful scenery and traditional music. Explore the Cliffs of Moher, enjoy a round of golf at the world famous Lahinch Golf Course or sample traditional Irish music in O'Conner's pub in Doolin. West Clare has an abundance of various activities to suit all tastes. Doolin also provides a getaway to the Aran Islands.
Galway City is one of the most popular cities in Ireland for it's unique charm and friendly atmosphere. Famous for it's performing arts and theatre, Galway is a place that will live long in the memory.